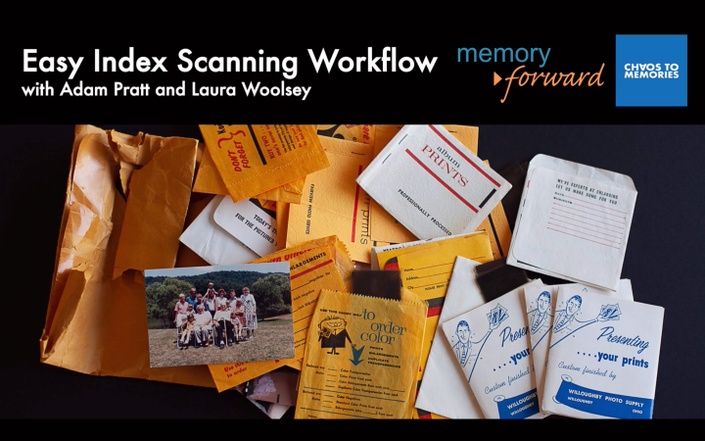 Easy Index Scanning Workflow
The most efficient workflow for fast scanning and professional presentation of photo archives
Watch Promo
Do you organize printed photos? Do you scan photos? Do you outsource photo scanning? Do you want to deliver client projects that are chronologically organized and professionally presented. If you answered YES to any of these questions then this course is for you!
This course isn't about image resolution, file formats, and scanning software. We cover, in detail, what some of you have come to know as the "Woolsey Method." What's interesting is that Adam and Laura independently have been using the same system for years, so we decided to team up and teach it to others. Regardless of what scanner you use, file format you prefer, or resolution you scan at, you're going to learn about:
The most efficient scanning workflow that will save you a ton of time
Ways to save money on the scanning and organizing phases of your project
How to deliver professional results that are beautifully labeled
Clear next steps after you scan your photos
A consistent way to handle large collections of physical photos
A workflow that works with any format (prints, negatives, slides, even video)
A workflow that works with any scanner type (flatbed, high speed, camera scanning, etc.)
A process for dealing with collections received in batches over a long period of time
A workflow that requires minimal time with the client, which is more cost effective for them and easier for the organizer
The ability to "match back" digital and physical assets in the future
Who is this course for?
Professional photo organizers who do their own scanning
Professional photo organizers who outsource their scanning
Scanning specialists who want to deliver professional results and charge premium prices
Anybody organizing their own photos who wants an efficient scanning workflow
Includes
Almost two hours of self-paced video training in 9 lessons and 35 individual videos (1 hour 55 minutes)
Bonus material including a Resource Guide full of important links and recommended products
Scanning Workflow Checklist you can use for client projects
Printable PDF templates for cross-reference cards and worksheets to streamline your scanning and print organizing workflow
Templates for slide scanning and video conversion
Downloadable transcripts for every lesson to use as reference notes
Private Facebook group with Adam, Laura, and other course subscribers
Your Instructors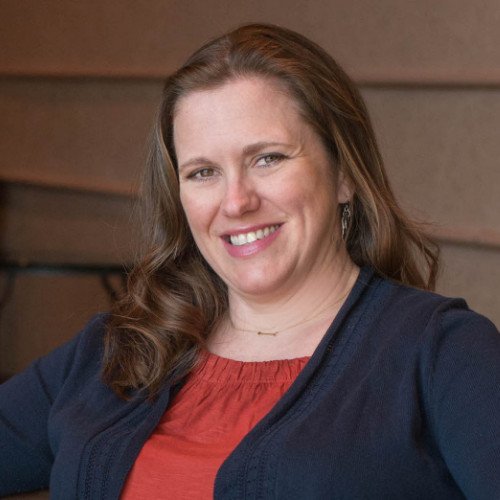 Laura Woolsey has been a professional photo organizer for over ten years after surviving a long career as a computer programmer. All her life, she's had a knack for transforming chaos into order and keeping track of tiny details and loads of data. She is a leader and veteran of the photo organizing industry and loves helping others find ways to be more efficient in their processes. She launched Memory Forward in 2007 and she and her team offer custom family photo management solutions to their clients.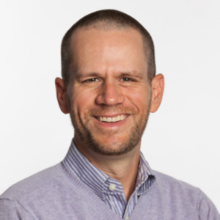 Adam Pratt loves people, photography, and a good story! He's spent the last 25 years at the intersection of creativity and technology, including 20+ years at Adobe where he works on the Creative Cloud team. He has experience as a photographer, book author, software trainer, and photo organizer. He's also the founder of Chaos to Memories where he helps people enjoy their photos again by turning their photo chaos into precious memories they can enjoy and share.
Course Curriculum
Module 1: Introduction
Available in days
days after you enroll
Module 2: Preparing Photos
Available in days
days after you enroll
Frequently Asked Questions
I've been scanning for years, will I learn anything new?
This course isn't about using a scanner or choosing the right resolution, but will teach you a comprehensive workflow that will maximize the productivity and profitability of your scanning.
I don't do any scanning, but outsource to a vendor I trust. Is this course relevant to me?
Absolutely! Even if you never scan anything, you can still use this workflow to prepare photos for your scanning vendor and deliver a professionally-presented project that's better organized and beautifully labeled, all with less effort.
I'm just getting started in photo organizing, is this course too advanced for me?
This course is great even for beginners. Don't waste your time re-inventing the wheel, but learn a proven workflow from experienced professionals that will accelerate your learning curve, business success, and profitability.
I only use Mac or Windows computers, is this course for me?
The core workflow is the same for Mac and Windows users, so nobody is left out. Where there are minor differences, we cover them in detail.
I use a (insert scanner type here), is this course for me?
It sure is! This workflow works for any type of scanner, including flatbed scanners, slide scanners, high-speed scanners like the Kodak and Epson models, document scanners, and camera scanning. It works even if you're digitizing video tapes.
What else do I need to implement this workflow?
The workflow is easy to learn and all you need is index cards or envelopes, a pencil, a $20 software utility, and boxes to store your photos.