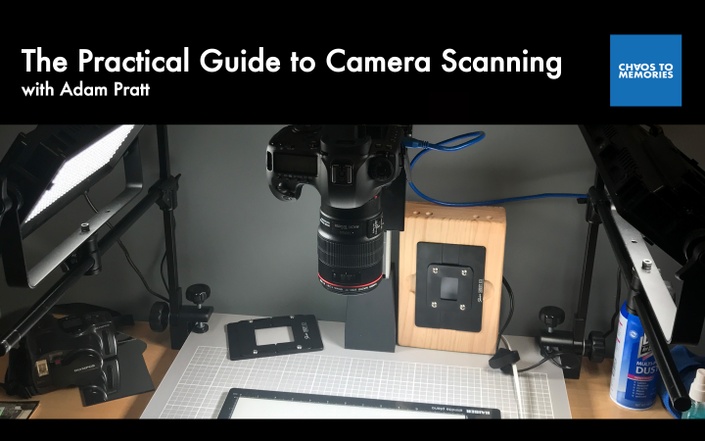 The Practical Guide to Camera Scanning
Learn to scan any photo format at high resolution, high quality, and high speed with off-the-shelf gear!
Watch Promo
If you want to preserve family photos, digitize your film archive, or offer professional scanning as a service, this course is for you! When you sign up you'll get:
5+ hours of recorded training you can watch as many times as you want (5 hours, 15 minutes)
50+ individual lessons in short segments that fit your busy schedule
Exclusive access to private Facebook group
Camera Scanning Checklist with 12 things to check before every camera scanning session
Ten camera settings you need to get right
Camera Scanning Resource Guide including links and useful tools
List of Seven Ways to Ruin Your Camera Scans
The secret weapon that DOUBLED my camera scanning speed
Downloadable transcripts for every lesson to use as reference notes
I've been scanning for 25+ years, and I used to hate it. We all know scanning can require:
Countless hours, taking weeks, months, or even years to finish a project
Dealing with equipment hassles including unsupported software drivers and streaky scans
Buying different scanners for different formats
Skip all of that wasted time and frustration by following my proven camera scanning workflow. Now I love scanning and it's a profitable part of my business. Do you want the same thing?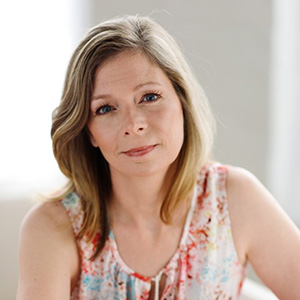 Adam's camera scanning course is so thorough. We've been camera scanning for about 3 years, but I still learned tips that will speed up our process. Adam's Adobe background paired with his photography experience and mad training skills make for a course that is packed full of practical, understandable information.
- Rachel Jenkins, Owner of Photo Archivers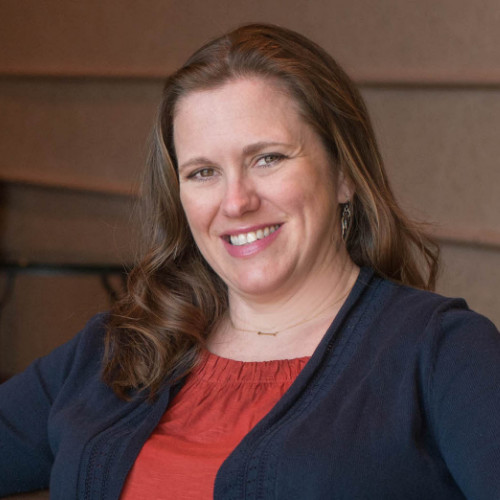 As a seasoned user of the more traditional scanning methods, I have been reluctant to make the leap to camera scanning. Years of built-up expertise and fear of the unknown were big roadblocks, but with Adam's course I've been able to quickly overcome those concerns and realize greater quality, consistency, and profitability in my business, with very little growing pain.
- Laura Woolsey, Owner/CEO of Memory Forward
Your Instructor

Adam Pratt loves people, photography, and a good story! He's spent the last 25 years at the intersection of creativity and technology, including 20+ years at Adobe where he works on the Creative Cloud team. He has experience as a photographer, book author, software trainer, and photo organizer. He's also the founder of Chaos to Memories where he helps people enjoy their photos again by turning their photo chaos into precious memories they can enjoy and share.
Frequently Asked Questions
I'm not a professional photographer and I feel intimidated by all this camera stuff.
I hear ya! There are some settings you'll have to adjust on your camera, but with the details in this course and the hands-on videos I'm confident you can do this!
All this equipment is expensive.
Camera scanning does require an up-front investment in gear, so if you have a small collection of photos to scan you should probably outsource your scanning to a trusted expert. However, if you have a lot of photos to scan or want to offer scanning as a service, the quality and speed of camera scanning means the equipment can pay for itself quickly. My first camera scanning project for a client paid for my gear in the first week!
I'm not sure if your course is worth it.
Fair enough, and that's why I'm giving away the first four lessons for free so you can decide for yourself. I'm confident that if you use the gear I recommend and follow the workflow I teach, that you can be successful with camera scanning. Read the reviews and check out the free lessons!
Can I really scan photos with a camera?
I know, I was skeptical at first too. But think about it, most scanner technology is 20+ years old and lots of scanners have been discontinued or their driver software isn't supported anymore. My camera scans are the best scanning I've done in 25 years, and you can see some examples in Lesson 1.3, which is completely free.
I have odd formats to scan.
If you take this course you're going to learn to scan prints, instant prints, cartes de visite, cabinet cards, silvered prints, framed prints, original artwork, documents, oversized prints, photo albums, scrapbooks, color negatives, black and white negatives, 35mm negatives, 35mm slides, 110 negatives, 110 slides, 127 negatives, 127 slides, 126 negatives, 126 slides, half-frame slides, 120/220/620 negatives, 120 slides, 116 negatives, APS negatives, glass plate negatives, disc film, View-Master reels, and Stereo Realist slides. Even if your format isn't on the list, you'll have the knowledge to figure it out!
22 Reviews (4.95 average)
Game Changer
by Renee Grantham


Step-by-Step whys & hows to success with camera scanning. I just need more confidence in myself which I know will come with practice. The best thing is that I can always access the lessons over and over & can always get a prompt response from Adam if I am having an issue.
Course really got me STARTED!
by Pam Gidney


I was never quite satisfied with the workflow or results of scanning with flatbed or auto-feed scanners. Adam's course on camera scanning, coupled with the Easy Index Scanning Workflow was finally my solution. I am practicing with my camera set-up and workflow. I finally feel confident that this combination will help me successfully preserve, organize, and share my family collections!
It's organized in small sections & has great transcripts. The ability to watch the entire course, then easily go back to the modules I need to concentrate on when I need to makes the class truly useful.

Comprehensive Camera Scanning Class for Everyone
by Melissa McPherson


I purchased this class after trying to set up camera scanning equipment on my own using a book that was great but over my head. I listened to the lessons and followed each step and was able to start camera scanning my family's thousands of negatives in less than a weekend. Now I refer back to the lessons often as I scan different media types and always come away with something new.


Lessons are short and to the point and easy to find within the course platform for reference. I also like the recommended equipment at different price points so I am not wasting money trying to be cheap on my own and I know the exact capabilities and limitations of what I am purchasing.


Extremely Thorough & Easy to Follow
by Jenn Bull


There is so much information packed into this course. I find I go back to different parts of it frequently and am able to follow step by step with ease. Adam is a gifted teacher who knows his subject inside and out.

As great as the course is, his quick and knowledgeable responses to any questions that may not be covered in the course are also invaluable. It seems he is always available within a short time frame and willing to help out. He wants everyone to succeed. Technology is often changing and can be somewhat complex with all of the varieties of options available. This is not a course that you purchase and then are left on your own to work out your particular scenario.
Great course delivered by a great teacher
by Carly Michael


Adam has a way of delivering content that is clear and easily digestible for all levels of experience. The work flows are easy to follow and the course gives you everything you need to get going with great results, and having something to refer to when I get new and interesting items to scan.

Wonderful Course
by Trish Gerkins


This course takes you though the basics, step by step until your scanning. The Facebook support group is fantastic. I loved the step by step approach from gear setup to scanning, as well as the explanation behind your thinking.

Very well organized, easy to follow, good reference source
by Allan Jessome


I found the course text to be easy to follow and having the printable summaries at the end of each segment was very good to have. Knowledge well presented with no hold backs or duplication. The facebook site is the icing on the cake as one can ask for advice to problem solving that Adam monitors and quite often adds comments.

Great Course! Very Helpful
by Elizabeth Ackermann


As I continue to build my camera scanning skill set I refer back to this course again and again. Adam is clear and concise in all the lessons and provides so much useful information.

Excellent for anyone new to or intimidated by camera scanning
by Cheryl DiFrank


I am not a professional photographer and camera scanning was a little intimidating. But Adam's course gave me step-by-step instructions on how to get set up and broke down the entire process to make it easy to understand. Camera scanning has streamlined my business and I get better quality scans without having to deal with dust lines!

Great Course
by Lisa Tanis


This course was easy to understand. I enjoyed the short lessons and learned a lot.

This course was a game changer for my workflow, productivity and profitability as a photo organizer!
by Kim Nevitt


Adam's ability to break down technically intricate concepts into easily followable and understandable steps is what sets ALL his courses above other courses. His in-depth knowledge on his subject material and clear communication creates a completely accessible learning experience. Camera scanning is precise work, and this course ensures that a student who follows the steps carefully will succeed. I began this course with absolutely no knowledge about camera scanning. I am now confidently using it for just about all of my photo/negative/slide and historical document scanning. Huge fan!

Great, fully comprehensive course
by Lisa Hardie


This course had me up and running from the start of my camera scanning and included everything I needed to know. I was able to minimize much of what would have been hours and weeks of frustration. It was my one-stop shop for learning how to camera scan. And from a trusted source.

Wouldn't Dare to Camera Scan Without this Class!
by Paige Shockley


Adam is so detail oriented in the way he teaches camera scanning. Every step is thought-out, well researched and explained in ways to make it easy to understand. I would never have found or pieced together all of this information on my own. This class paid for itself very quickly.

Great Information
by LeAnne Green Minnick


I enjoyed Adams course. It provided a great foundation for camera scanning.

How to setup camera scanning for non-photographers
by Terry Lloyd

This course gives you step by step directions to setting up a camera scanning system. You may not have photographic skills however Adam steps through the settings in a clear concise way to explain stups. As a person with low DLSR skills I was able to follow the steps with confidence allowing me to successfully complete the setup.

Excellent
by Cathy Tufts


Highly recommend this course. So much valuable information on how to camera scan.

Excellent step by step details
by Missy Braden


Very thorough and detailed procedures. Adam adds just enough explanation of why to do something along with the complete how to do it so I understood how the overall process fit together, and why workflow is so important.


Great course for those wanting to get into camera scanning!
by Chris Southard


For someone who has already been camera scanning I was excited to take this course. Adam is great at explaining the different tools needed and going through each step to get you started. It validated a lot of my processes while picking up some new tips. I certainly stepped up my game and improved my workflows. I like how each area of camera scanning is broken down into different segments giving you step-by-step instructions. I certainly recommend this course for any one that wants to get into camera scanning.
A truly practical guide to getting started
by Donna Lilly


The course is presented in a logical, easy-to-follow series of video modules that provide everything needed to get started scanning, while also touching on more advanced topics that may come up later. Transcript PDFs and a set of checklists and resource guides are very handy for quick reference. Adam's presentation style is clear, reassuring and not overly technical.
Brilliant for newbies and advanced students!
by Fiona Staff


This course is extremely thorough and I refer back to sections frequently. When I first started the course I didn't even have a camera so I really needed a step-by-step course to help me learn. I was not disappointed! Now, a year on, I still refer to sections to fine tune my processes and techniques. I am so grateful for the ongoing support from Adam and the community he has created.
Comprehensive Camera Scanning
by Teri Winfield

Adam's teaching style is logical, concise and thorough. The course is broken down into segments so they are easy to revisit as needed and the transcript is always available.

Another great course from Adam at Chaos to Memories
by Trish Masters-Cain


I'm a certified photo manager and have scanned tens of thousands of pictures on flatbed and high-speed scanners. The process is tedious and I knew I could get better results with camera scanning. This is the third course I've taken with Adam and, as usual, he didn't disappoint! He explains things in plain language and gives you invaluable tips based on his own experience. Most importantly, you can implement what he teaches right away. The same day I completed the course, I scanned nearly 300 pictures! Thanks, Adam!